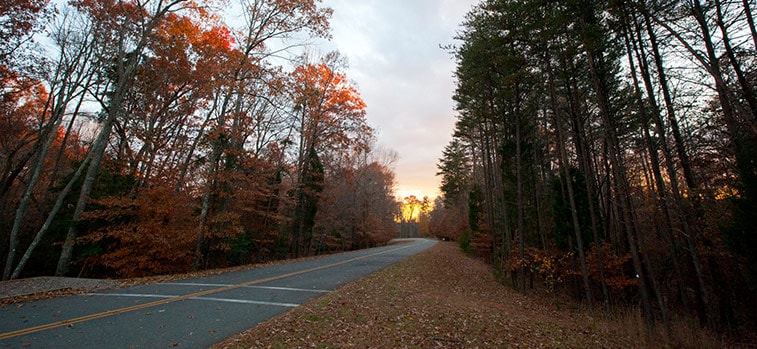 If you're like us, you know that one of the best reasons to live in the Lake Norman area is to spend time outdoors, either out on the lake itself or having fun in the areas surrounding it. Having the right vehicle for you, or you and your family, can be the key to avoiding logistics headaches and can help you to have a great time outdoors. The good news is, Hyundai offers plenty of smart choices for taking part in outdoor activities, and you can get them right here, at Lake Norman Hyundai!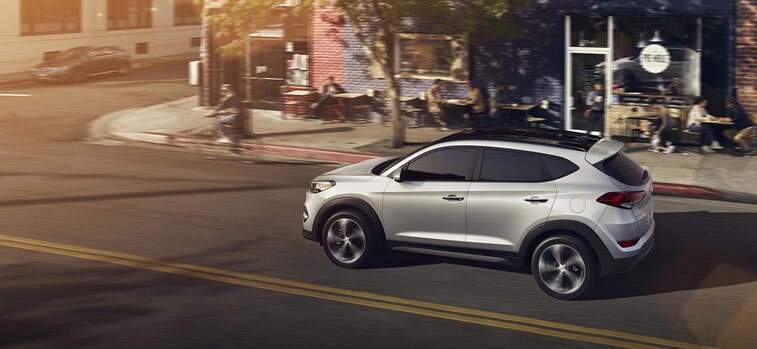 Hyundai Tucson
Compact and stylish, the Tucson is the perfect vehicle for a group of friends or a small family. The passenger cabin is one of the most spacious in its class, while there is plenty of room for cargo, up to 31 cubic feet when all five seats are in use. Roof rails make it a breeze to haul along outdoor equipment such as kayaks and bicycles, while the available hands-free liftgate makes it easy to load and unload sporting equipment, coolers, small grilles, or anything else you may need for a long day outside. The interior is notably easy to clean, so if you get a bit wet or dirty, there are no worries!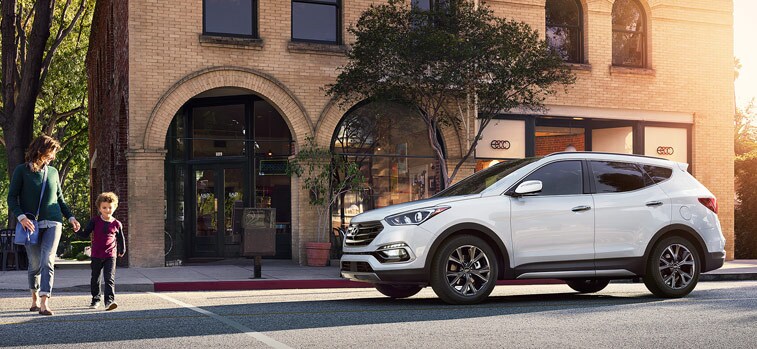 Hyundai Santa Fe
When you need the maximum amount of passenger space, the seven-passenger Santa Fe is the largest and most powerful model in the Hyundai family, and will get your family and everything you need out to Lake Norman. With the wide variety of outdoor activities, including everything from horseback riding and golf to paddleboarding, you need maximum versatility, and the full-size Santa Fe provides it. It's also the most capable of the Hyundai line-up when it comes to towing, with the 5,000-pound towing capacity allowing you to tow along jet skis, boats, pop-up campers, and much more!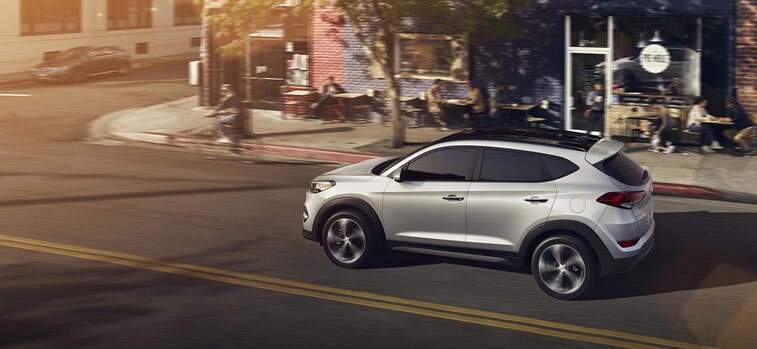 Hyundai Santa Fe Sport
When you need a little more room for outdoor gear, but not quite as much room for passengers, the Santa Fe Sport offers a middle ground between the Tucson and the Santa Fe. Seating five, the Sport provides 35.4 cubic feet of cargo space in the rear. Select from the standard four-cylinder engine or a perky turbocharged 2.0-liter engine, both of which offer excellent fuel economy. The availability of front- or all-wheel drive means you can get into the dirt if need be, and you won't have to worry as much about getting stuck in wet or damp ground. While it doesn't have quite the capacity of its big brother, the Santa Fe Sport can also haul along smaller boats and smaller campers, with a towing capacity of up to 2,800 pounds.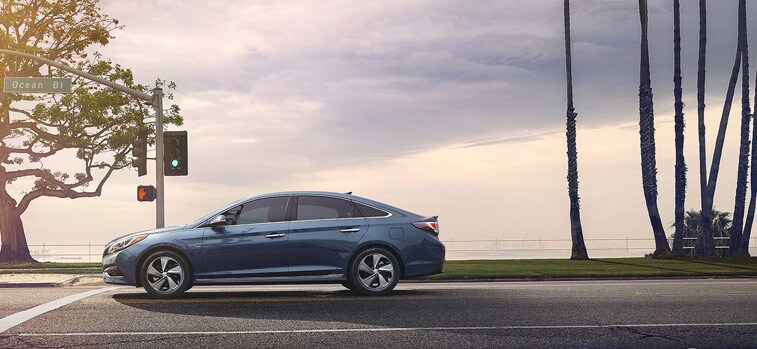 Hyundai Sonata Hybrid
Keep the outdoors green by being environmentally friendly, in the Sonata Hybrid! When you are headed out for outdoor activities, you don't always need the space you'll find in the larger, gas-hungry crossovers and SUVs. When you are just heading out for a quick hike, light fishing, down to the docks to hop on aa jet ski, or a small picnic, why take something that is more than you need? If you opt for the Plug-In versions of the Sonata Hybrid, you may even be able to avoid using fuel at all, thanks to their all-electric range of 27 miles.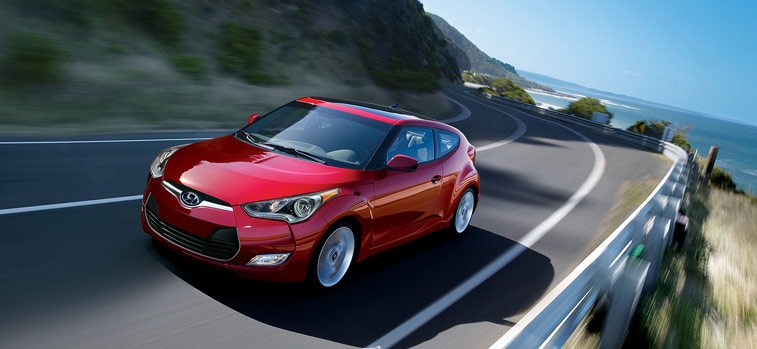 Hyundai Veloster Rally Edition 1.6L Turbo
Outdoor activities can include zipping along the country roads around Lake Norman, and this top-level trim of the Veloster is Hyundai's sporty best. Funky looking, with over 200 horsepower, a six-speed manual, and lively handling, it is a fun way to spend an afternoon on the blacktop.
All of these models are available right here at Lake Norman Hyundai, in a variety of trims and with plenty of options, and are perfect for enjoying our inland sea. Each one offers its own special advantages that can make your visit a little easier, or a little more entertaining. So stop in and see why Hyundai has become one of America's top car makers, and take one out for a drive around Lake Norman today!