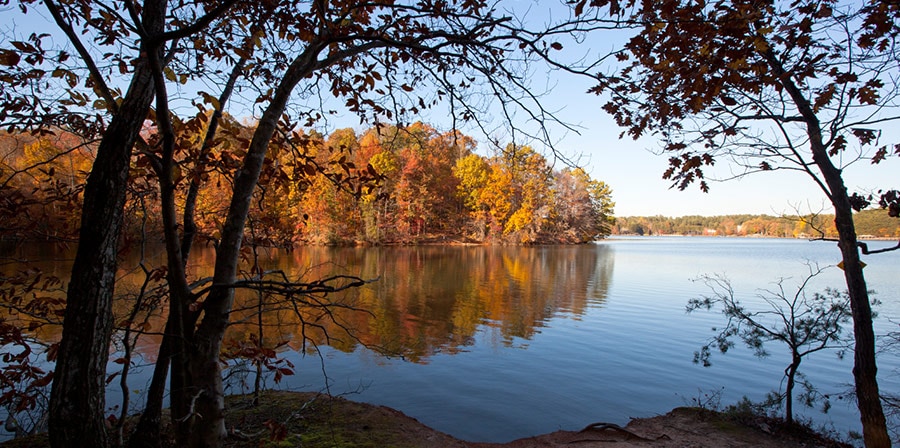 Located about 18 miles north of Charlotte, Lake Norman is bordered by four counties and has become a popular recreational spot for nearby residents. The towns that have popped up around Lake Norman over the years present a wide array of amenities, including year-round golfing, shopping, NASCAR, water activities, and fishing. But there's certainly more to this lake than meets the eye. Read on to learn about some of Lake Norman's most surprising facts.
Duke Power and Lake Norman Go Way Back
Lake Norman was created as a result of the Cowan's Ford Dam in 1963. The dam was built on the Catawba River by Duke Power Company in order to generate hydroelectric power. Once the lake was created, it was named after the retired President of the Duke Power Company, Norman Atwater Cocke.
A War Was Fought Here
Before Lake Norman and the Cowan's Ford Dam were built, a battle was fought during the Revolutionary War in almost the exact spot where the dam is today. Militia General William Lee Davidson was killed in the battle, and it's his name nearby Davidson College carries to this day.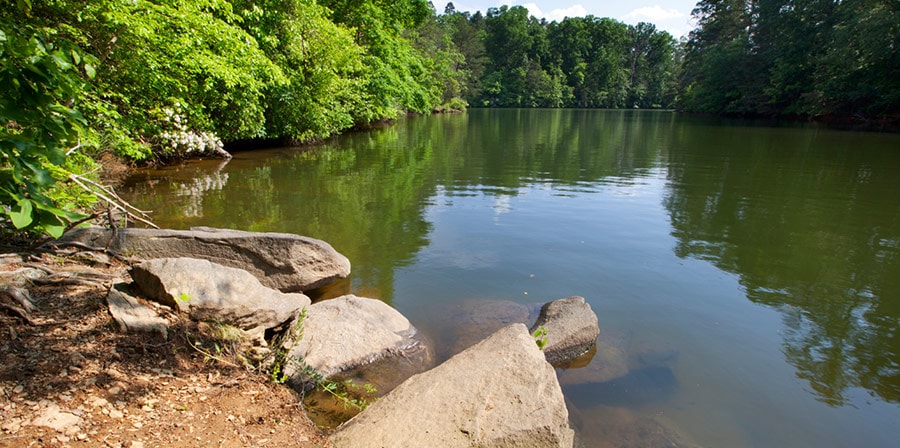 Lake Norman is Bigger Than You Think
At its widest point, Lake Norman is eight miles wide, which is impressive for any lake, let alone a man-made one. It's also 34 miles long and offers 520 miles of shoreline, covering a total surface area of about 32,475 acres. The lake's average depth is 33 feet, but it's more than 100 feet in some spots.
No, It's Really, Really Big
In terms of water capacity, Lake Norman is the biggest lake in North Carolina. No other lake in the state can accommodate 3.4 trillion gallons of water. Where it fails to take home the prize, however, is in surface area. When that's considered, Lake Norman is only the second largest lake in North Carolina, which is still pretty impressive.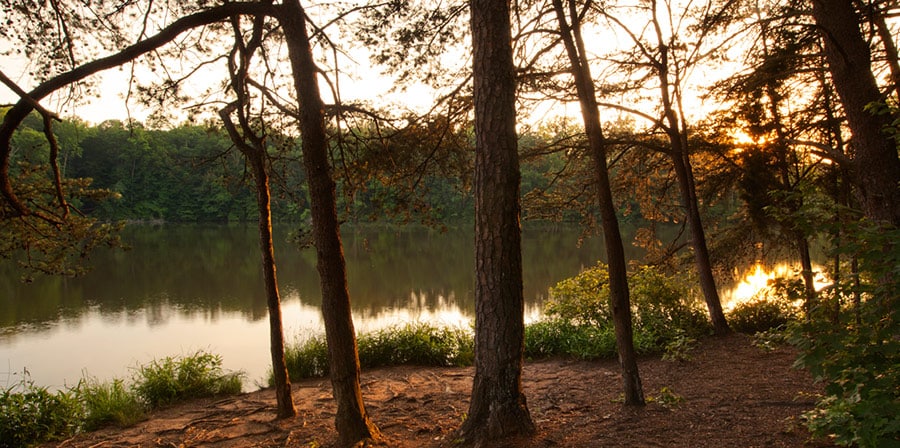 It's Essential to Area Residents
Even residents who don't take advantage of Lake Norman's many recreational activities still benefit from it being there. The lake provides water to five local areas: Charlotte-Mecklenburg, Mooresville, Davidson, Lincoln, and Huntersville. Not only that, but it serves as flood control from runoff coming from the Carolina Mountains. It even provides electricity to Cowan's Ford Hydroelectric Station and cools the turbine steam at McGuire Nuclear Station and Marshall Steam Station.
There's a Mystery About It
Lake Norman has been home to many unusual sightings. Visitors have claimed to have seen an unusual creature locally known as a wampus cat, which is a cougar-like animal from American folklore. There have also been plenty of UFO sightings around the lake, and even mention of an alligator or two. Perhaps the most believable claim, though, is that of a man-sized catfish said to be living in the waters, although nobody has been able to catch him.
Whether you're a local or just visiting Lake Norman for some much-needed recreation, take some time during your stay to consider the lake's history. It'll make you appreciate Lake Norman even more.