Car owners looking at the newest offering from Hyundai will want to pay close attention to the tech features. The company's flagship model Genesis G90 sedan and the G80 sedan will be offering a little something extra for 2017. Just when you thought cars couldn't get any cooler, Hyundai decides to partner with Amazon to give you a personal assistant while you drive. Find out more about the unique pairing of Hyundai and Amazon's Alexa.
Who is Alexa?
Alexa is more of a what than a whom – specifically, it is the name of Amazon's digital home assistant designed to serve on your personal a vocal command. By adding the Alexa digital assistant to their onboard technological features, Hyundai is introducing a new level of luxury to their Genesis G90 and G80 sedans. Drivers program Alexa to perform a variety of hands-free functions when asked. Alexa can:

Adjust the temperature inside the car
Lock or unlock the doors
Honk the horn
Flash you lights
Turn off the engine.
Help you find the right tunes
Play trivia with you.
How does this one small addition manage all these options, especially when you are not even in the car? Alexa works via Amazon's Echo Dot, Tap or Fire TV wireless devices. You use one of these tools to program your Alexa to listen and understand your customized voice commands. Alexa works with a personal PIN number to ensure you are the only one programming it, too.

Why Add Alexa?
Alexa is part of Hyundai's vision to improve convinience for car buyers who purchase their cars, according to Gary Ratzlaff, Executive Director of Digital Business Operations. By adding the Alexa service to their top model luxury sedan, the car manufacturer is giving the gift of time to buyers. Currently, there are just three options available from the house including:
Remote engine start
Remote door lock/unlock
Remote horn and lights
You can warm up the car, both engine and interior, while still getting ready for work, for example. At some point in the future, you may be able to use the Alexa system to do things like turn on the lights at home or turn up the heat in your living room, all while you are driving, too.
How to Get Alexa for Your Genesis?
Currently, Hyundai is offering three years of free Alexa service to Genesis car buyers. You simply sync up your Amazon and Genesis Connected Services to get the most out of the technology. If you are missing a piece of hardware like Echo, Hyundai provides gift cards to help you get it from Amazon.
This type of digital assistant may very well be the future of luxury add-ons. Other car manufacturers are watching closely to see how well this new partnership works and may add something similar to their upcoming models at some point.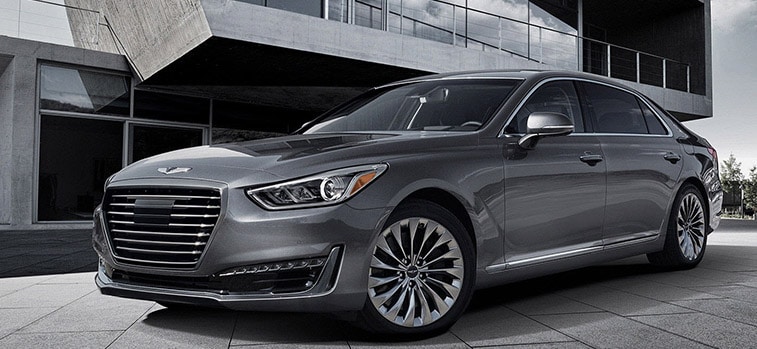 Stop by Lake Norman Genesis for a look at what a connected luxury vehicle can offer.