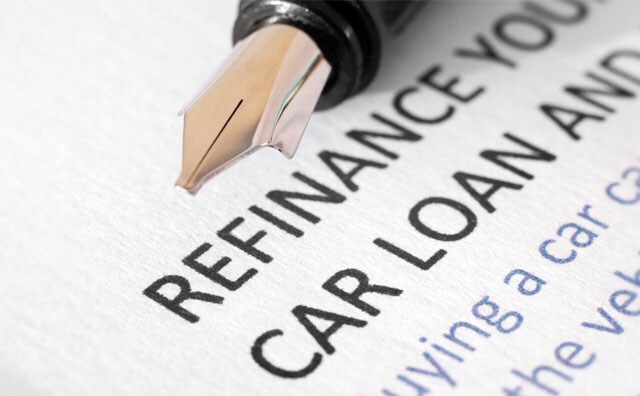 Lease and Financing FAQs
The Lake Norman Hyundai goal is to provide our customers with an excellent experience, and through the years, we?ve compiled a list of our most frequent inquiries related to financing. Buying a new car can be a complex transaction. Whether it's your first time, or your 15th. You likely have questions about the process. This information may help you answer basic questions, and of course, don't hesitate to reach out to the Lake Norman Hyundai team. We're here to answer all your Hyundai and car-buying related questions.
1. What rate can I get from the dealership?
Your car loan interest rate is determined by a variety of factors, and rates are tailored for each individual buyer. For instance, interest rates are primarily determined by the current market-determined financial rates, which are updated daily, your credit history, including payment and 12-month histories, and your monthly income compared to the loan amount. Credit history is an important factor, but having no credit or bad credit doesn't necessarily disqualify buyers from receiving loan offers.
2. I have no money for a down payment. Can I still get financing?
The finance team at Lake Norman Hyundai works with customers, and we?ve established relationships with numerous banks. That means we know where to look for special financing terms and packaging, including loans with $0 money down terms. For qualifying buyers, a no-money-down loan is very possible.
3. I am upside down on my trade-in vehicle. Can I still get financing?
Financial hardships happen, and the good news is that they can be overcome. Through the years, we?ve worked with customers with various needs. Our financial services team understands how to work through common credit issues, including being upside down on a trade-in loan. Through our network of banking partners, we?re capable of finding competitive financing terms, including higher loan-to-value financing.
4. What is the maximum amount I can finance?
Two factors determine the maximum amount you can finance: Your monthly income and the loan value of the vehicle. Qualified buyers may have access to greater lending maximums.
5. What is the minimum amount I can finance?
In our history, Lake Norman Hyundai has helped customers find financing for loans of all different amounts. In the past, we have worked with banks to finance loans as low as $3,000.
6. I have less-than-perfect credit. What is the minimum credit score I can have and still be approved for financing?
At Lake Norman Hyundai, we work with customers of all credit backgrounds. We do not have a minimum credit score requirement. In fact, we have years of experience helping customers with low or no credit secure auto financing.
7. I have never had credit before. Can I get financing?
Establishing credit history can takes year, but even if you have no credit score, you can still apply for financing. At Lake Norman Hyundai we offer programs to assist those who have never financed a vehicle before. Plus, securing a loan for your vehicle also depends on other factors, including your monthly income, market factors and loan amount, and therefore, having no credit doesn't automatically disqualify you for an auto loan.
Financing a vehicle can be a nerve-racking experience. The goal of the financial services team at Lake Norman Hyundai is to simplify that process. We?re here as your auto-financing resource. Whether you have questions about financing a new Hyundai, or questions related to credit history, available rates and applying for auto loans, our team is here to provide you with honest answer. Visit our location in Cornelius, NC today, and we can help you get on the road to car loan approval. We're just 25 minutes from downtown Charlotte, near Huntersville and Mooresville, NC.